Traditional Braces – Hopkinton, MA
Straighter Teeth, Better Bite
Traditional metal braces are far from a new concept of course – in fact, there's evidence that they've been around for centuries – but throughout the years they've retained their status as the "gold standard" treatment for mild to severe cases of orthodontic misalignment, crooked teeth, and uneven bites. If you have a child, getting them braces now could mean the difference between a healthy, happy smile and severe complications as they grow up. Schedule your first appointment today by calling our orthodontic office for traditional braces in Hopkinton, MA!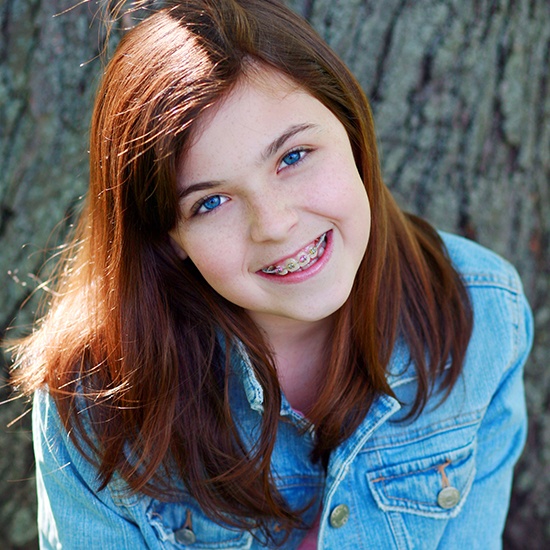 What Should I Expect from Traditional Metal Braces?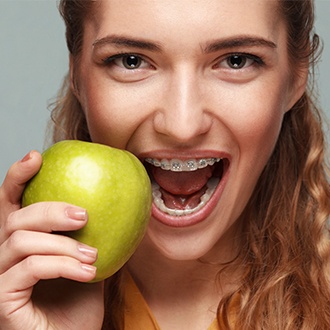 At the beginning, we need to check your teeth and jaw to confirm the nature of your orthodontic issues; some patients might have unique complications. Depending on what was found, we'll schedule an appointment for the braces themselves to be attached to your teeth. Your enamel is thoroughly cleaned and dried, and the brackets are attached to the teeth with a special bonding material. The wire slides through the brackets and connects them; we'll trim the ends so that they don't poke you in the gums. The final step is to wrap elastic bands (which are colored according to your preferences) around the brackets to hold the wire.
How Long Can You Expect Treatment to Be?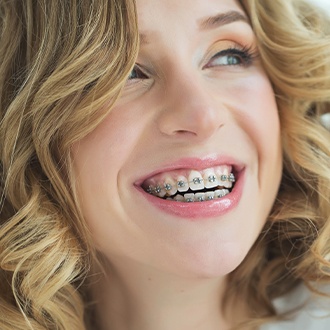 There's no one answer to this question; it depends largely on the complexity of your situation. Factors that could affect treatment time include:
The amount of room available for the teeth to move
The number of teeth that need to be adjusted
The distance the teeth need to travel
Your ability to practice good oral hygiene at home
Compliance with your orthodontists' instructions
Most of the time, braces are worn for about one to three years. However, you won't be done at that point; to stop the teeth from shifting back, you'll need to wear a retainer for at least 6 to 12 months afterwards.
Are Traditional Braces Right for Me?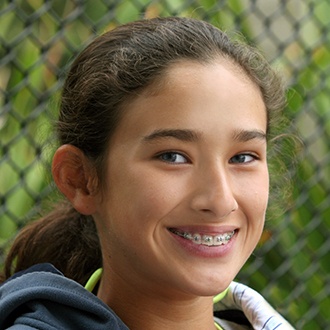 Rotated teeth as well as crooked, misaligned, or uneven bites are common indications for traditional metal braces. Of course, a detailed examination is required before we can decide whether or not they're appropriate in your child's case. One of our orthodontists will need to figure out how severe the issue is before deciding to move forward. A minor complication might be addressed with an orthodontic service that has a shorter treatment time. Simply Orthodontics Hopkinton has plenty of options and alternatives that you can look at so that you can take the time to pick the best one for your unique situation.