Reasons To See An Orthodontist – Hopkinton, MA
Knowing How, When, & Why to Treat Your Smile
You probably already know that teenagers with crooked teeth usually need to visit an orthodontist. However, what about older or younger patients, or different types of dental problems? It's not always easy knowing how, when, and why to treat your smile. Unfortunately, this means that many people forgo getting the care they need simply because they don't realize they have an issue or don't believe they're justified in seeking treatment. At Simply Orthodontics, we're proud to identify and treat practically any orthodontic issue in smiles of all ages! If you're wondering if we can help you fix the issues you're facing, give us a call or read on below to learn more about the most common problems our orthodontists treat.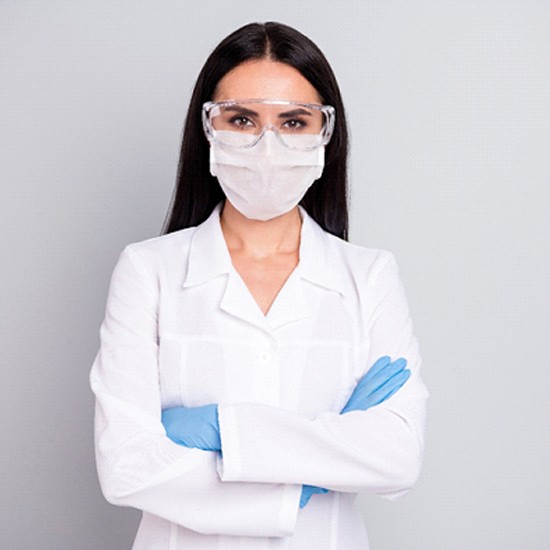 Overcrowding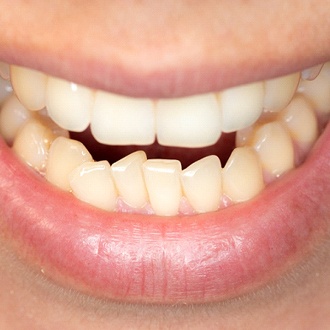 Do your teeth slightly overlap or sit too close to each other? This is known as crowded teeth, and it can pose a serious problem for your oral health. Crowded teeth are difficult to clean between, which allows them to collect plaque and bacteria that can cause oral health problems. Thankfully, treatments like braces can reliably fix this common issue!
Gapped Teeth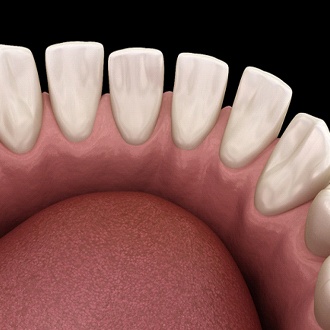 Similar to overcrowding, gaps between teeth can also harbor plaque, bacteria, and food debris. As these particles become trapped in these spaces, they increase your risk of problems like cavities and gum disease. And of course, you may feel like you need to avoid smiling to hide your gapped teeth! Braces, Invisalign, and other orthodontics can gently realign your teeth to give you an even, healthy smile.
Overbite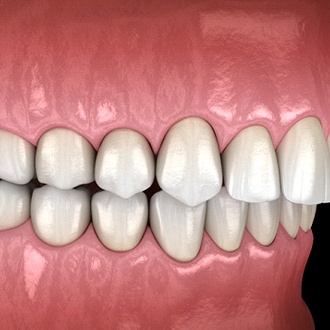 An overbite is when the top row of teeth sits much further in front of the bottom row. This common bite problem causes excessive wear on your bottom teeth when you close your mouth, which can lead to weakened, sensitive, and fractured teeth. With an orthodontic treatment, we can adjust your bite to minimize the wear on your teeth and make your smile more comfortable.
Underbite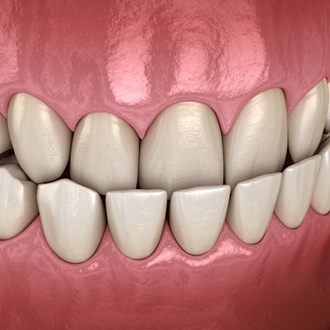 If you notice that your lower teeth sit in front of your top teeth when your mouth is closed, you have something called an underbite. Like an overbite, this bite problem puts too much pressure on some of the teeth and can cause them to break over time. An orthodontist can use braces to reposition the jaws so that they come together correctly, thereby preventing future complications.
Crossbite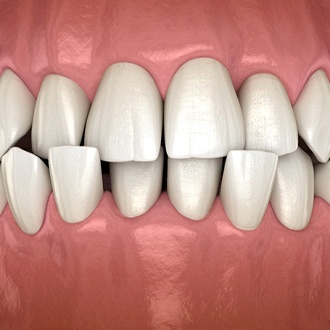 Do some of your top teeth sit behind your bottom teeth? This bite problem is called crossbite. Oftentimes, crossbite gets dramatically worse over time and can make it difficult for you to use your jaw properly or comfortably. Orthodontic treatments can realign your teeth into their ideal positions so you can avoid the jaw pain and complications that often come with crossbite.
Open Bite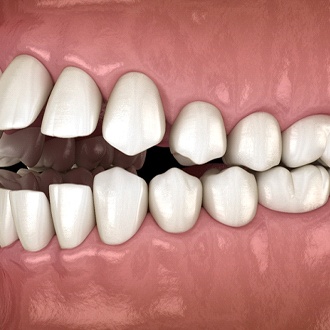 An open bite is when the top and bottom teeth don't touch when the mouth is fully closed. Whether it's been caused by genetics, an injury, or extended thumb-sucking, our orthodontists can address this unique problem with personalized care. We'll get you on track for a smile that looks and feels better!
Impacted Canines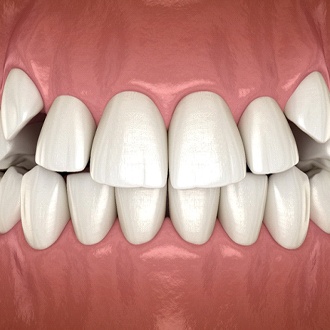 Orthodontic treatment is sometimes necessary if canine teeth don't erupt when they should, or if baby teeth don't fall out within their expected timeframe. One of our highly trained orthodontists can closely inspect the situation to create a personalized treatment plan that moves the teeth in such ways that encourage adult teeth to push through the gums.