Pediatric Orthodontics – Hopkinton, MA
Is Your Child's Smile Ready for the Future?
Every parent wants their children to avoid oral health problems later in life, and thanks to pediatric treatments, we can help you do just that. Compared to traditional orthodontics, the process is somewhat simple, yet it helps create a healthy smile and leads to fewer costly treatments in the long run. Simply Orthodontics Hopkinton is here to help you take these crucial first steps while your little one's teeth are still developing – ideally around the age of seven, since it's at this point where we're most likely to notice orthodontic issues that can be treated. Call us today to schedule your child's consultation to discuss pediatric orthodontics in Hopkinton, MA!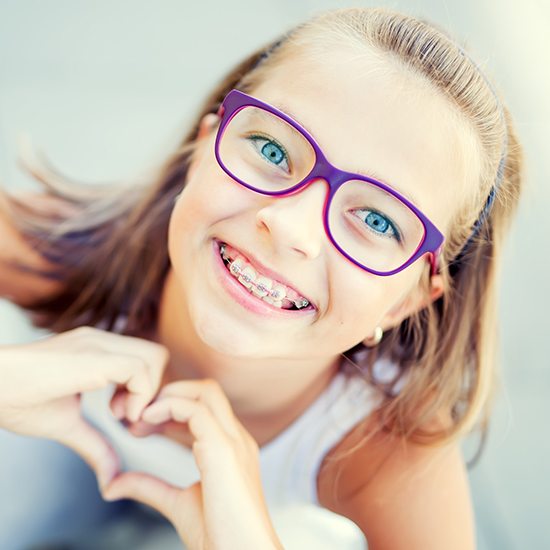 What are Pediatric Orthodontics?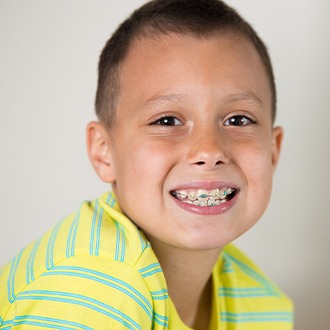 The goal of pediatric orthodontics is to make sure there's enough room in your child's mouth so that their adult teeth can safely erupt when the time comes. This means identifying and addressing problems such as overcrowding, misalignment, uneven bits, and thumb-sucking as early as we can. To begin treatment, we normally recommend bringing your child in for an appointment around their seventh birthday, since it's at that point where the growth patterns of the teeth and jaw will be much easier to recognize.
Treatments Offered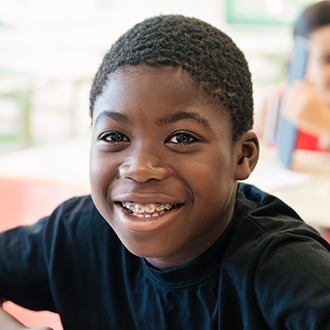 Pediatric treatments usually employ orthodontic headgear, an expansion appliance, a specialized retainer, or a space maintainer. Depending on your child's need, they might receive limited phase braces or braces only meant to last a relatively short amount of time. Compared to traditional orthodontic services, pediatric appliances are not worn for nearly as long, with the average treatment time being between 9 and 12 months. This is largely because the younger your child is, the more receptive their mouths will be to any kind of change.
Benefits of Pediatric Orthodontics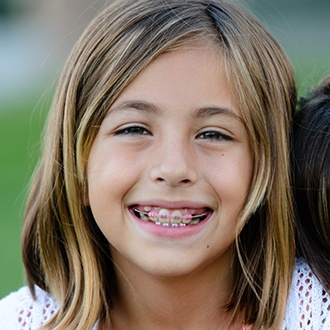 So why is it important for your child to receive early orthodontic intervention? For one thing, by creating more room for dental development, you lower the chances that teeth might become trapped under the gums. Also, we may be able to prevent speech impediments that might be a side effect of certain dental issues that go unaddressed during development. Taking care of these issues now will mean there are fewer problems to take care of later, and your little one's bite is more likely to be aligned properly. Habits such as thumb-sucking and tongue thrusting particularly need to be dealt with quickly before they can lead to long-term damage. And of course, your child will be able to enjoy the benefits of a beautiful, balanced smile!