Orthodontic Appliances – Hopkinton, MA
Appliances for a Beautifully Straight Smile
The field of orthodontics includes much more than just braces and Invisalign. Especially when treated early on, many different treatments can be used to realign a growing smile. At Simply Orthodontics of Hopkinton, we use proven methods and techniques to give your child the best results possible. Below are explanations of some of the appliances we can use to alter the alignment of your child's teeth and bite. Could your child benefit from one of these treatments? Call Simply Orthodontics of Hopkinton and schedule an appointment today!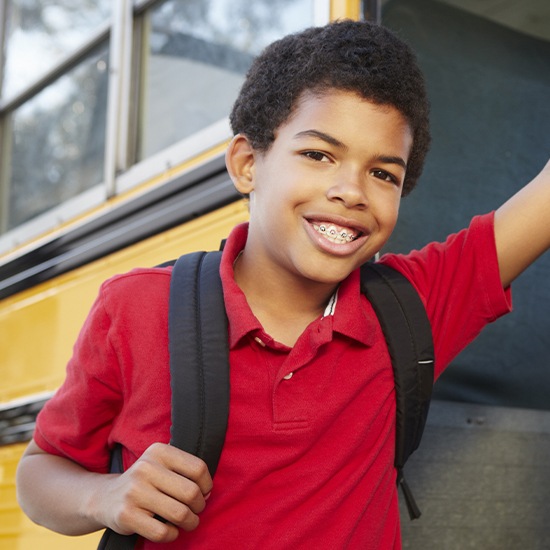 Does My Child Need an Orthodontic Appliance?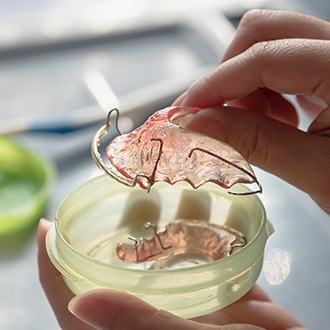 Unlike some other smile improvements, orthodontic treatment doesn't have to be postponed until after your child is done developing. In fact, it is easier to address alignment issues sooner rather than later! That's why we recommend bringing your child to us when they turn seven years old. Using an orthodontic appliance, we may be able to shorten their treatment time and help them enjoy an even bite for a lifetime.
Retainer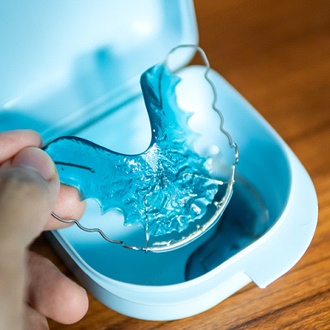 Whether for an adult or child, a retainer keeps your teeth in their straightened positions after braces come off. Without this appliance, teeth can easily shift back, but this appliance prevents relapse and maintains the results. Depending on your child's needs, retainers can be either removeable or fixed in place.
Space Maintainer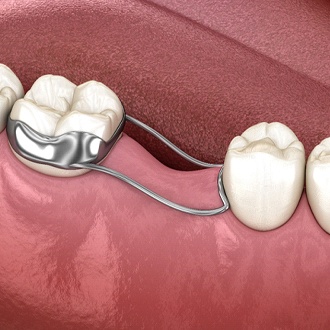 Did you know that your child's baby teeth are place holders for the permanent ones? If primary teeth come out too early, the permanent teeth under the gums may not be able to erupt correctly. A space maintainer, which can be fixed or removeable, keeps the gap intact so that the permanent tooth can come in properly.
Herbst Appliance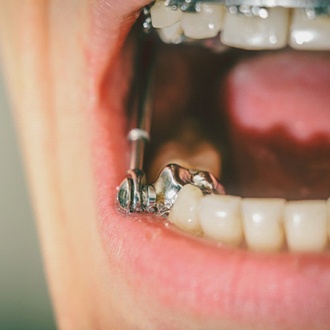 After the jaw bone has fully developed, alignment changes become much more difficult and time consuming to make. For younger patients who have an overbite, a Herbst appliance simultaneously moves the upper molars backward and the lower jaw forward for a healthier bite.
Twin Block Appliance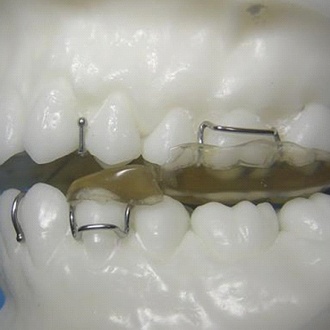 As the name implies, this treatment uses two appliances, which are worn on the upper and lower teeth to address a dramatic overbite. With the twin block appliances, your child's jaw muscles are retrained to place the lower jaw in a more forward position. Although the twin block appliances are removeable, they should be worn all the time, except when they are being cleaned.
Palatal Expander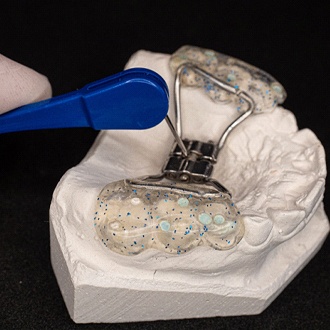 A small or narrow palate can cause your child's teeth to become overcrowded. As a result, it can be nearly impossible to correct their teeth alignment properly with very little space. A palatal expander applies pressure on the back molars, gently forcing them outward and widening the arch. After this treatment, more traditional orthodontics can be more effective.
Spacer or Separators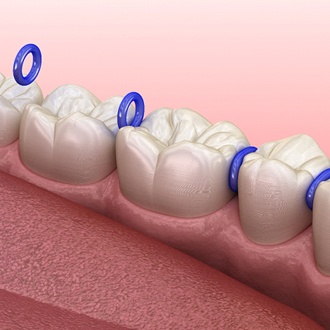 In order to put some orthodontic appliances in place inside the mouth, a tiny bit of extra room around certain teeth is needed, especially around molars. To give us this space, we may need to put a little rubber donut, called spacers or separators, between two teeth. As a result, the other appliance may be placed without damaging your teeth or causing discomfort.
Carriere Appliance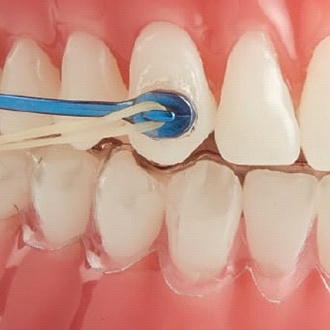 In the past, realigning molars often meant wearing bulky headgear. Fortunately, orthodontic treatment has changed since then! In this situation, we can use the Carriere appliance, which is more subtle and more comfortable. After the back teeth have erupted, this appliance enables us to preserve them and correct their alignment.
Tongue Crib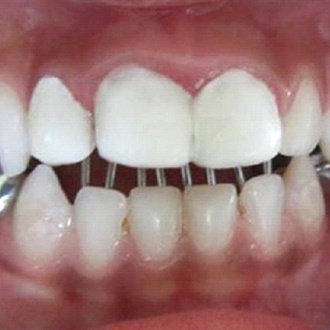 Although we certain recommend other methods for deterring thumb or finger sucking, we understand it can be a hard habit to break. For those who need more help, we can use a tongue crib. Attaching to the roof of the mouth, this metal appliance makes it impossible to get suction and encourages the tongue to rest on the floor of the mouth, instead of being pressed up against the upper teeth.
Bionator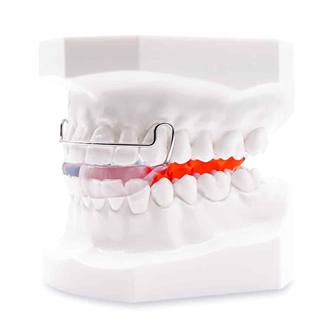 In some cases, a bionator is a viable option to correct an overbite. This appliance is effective only during a limited time while a children has plenty of skeletal development left, and it encourages lower jaw bone growth. Except for eating and cleaning, a removeable bionator must be worn all the time.
Bite Plate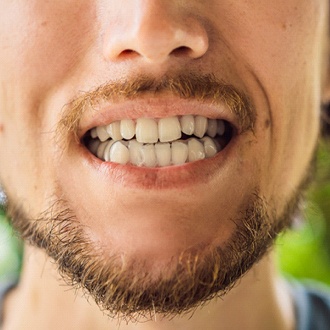 If your child's upper front teeth drastically cover the bottom front teeth, a bite plate can help address the issue. Keep in mind that this appliance keeps the back teeth from touching, so the front teeth need to do the chewing. If your child gets a bite plate, they may struggle at first with speech, but they should adjust quickly.