Emergency Orthodontist – Hopkinton, MA
Fast, Effective Relief for Braces-Related Injuries
Whether you choose traditional braces or a more discreet teeth-straightening solution like Invisalign, orthodontic treatment inherently comes with some discomfort. After all, your teeth are being shifted into a new position! However, the pain from a braces-related injury is something else entirely and can sometimes cause notable discomfort. To get the immediate relief you deserve, take a few minutes to read over some of the most common orthodontic emergencies. Or feel free to contact our office to speak directly with our team!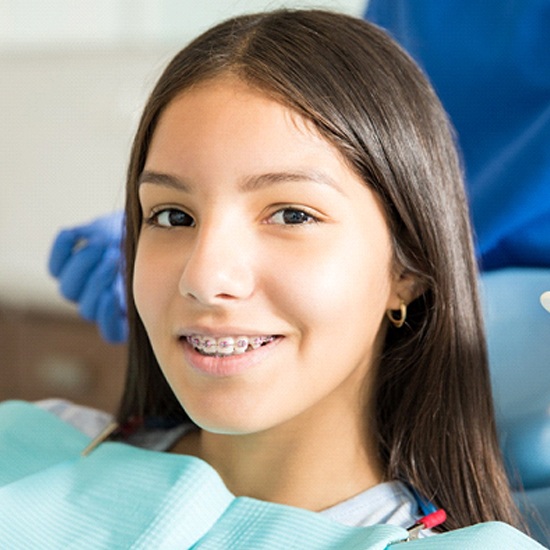 Why Choose Simply Orthodontics Hopkinton for Emergency Orthodontic Care?
Experienced and Knowledgeable Team
Insurance Accepted and Financing Options
Same-Day Appointments Available
What to Do During an Orthodontic Emergency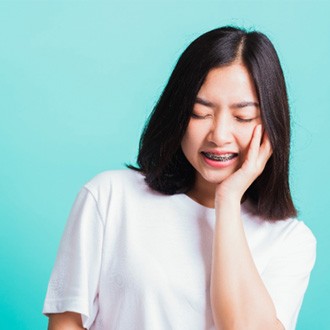 When you experience an orthodontic emergency, it's important to keep a cool head and quickly take the correct steps toward alleviating the issue. Here's what you need to keep in mind:
Call Our Office – Every orthodontic emergency is different, but no matter what you're experiencing, our team can't help until you let us know what's going on! Most of the time, we can easily assess the severity of the situation over the phone and provide you with a few initial steps to take, including rinsing your mouth with water or applying orthodontic wax if needed.
Set Up an Appointment – If necessary, we can pencil you in for a same-day appointment; however, many situations can simply wait until your next scheduled orthodontic checkup. If we ask you to come in, you shouldn't wait to do so.
Get the Urgent Care You Need – Once you've arrived, our top priority becomes treating your situation and getting your orthodontic treatment back on track. Whether it's a broken bracket, protruding wire, or any other type of scenario, we'll be able to handle it and alleviate any discomfort you might be feeling. In some cases, a follow-up appointment may be necessary, and we'll be sure to inform you when you'll need to come back.
The Most Common Orthodontic Emergencies
It's possible that your situation might not seem very urgent, but it's still worth contacting us whenever you experience a complication with your orthodontic treatment. Even though a good number of orthodontic emergencies can be handled at home with our assistance over the phone, you should never leave anything up to chance or try to go about things your own way! Here's a little more about some of the most common orthodontic emergencies that patients encounter, and how they're generally treated:
Understanding the Cost of Orthodontic Emergencies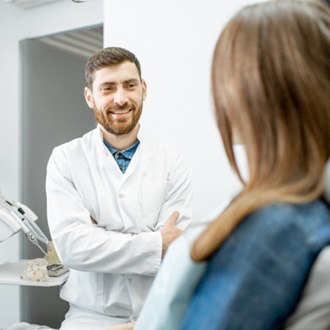 Experiencing any type of emergency can be scary—but you should never have to worry about the cost of care when you're enduring an orthodontic emergency; you already have enough on your plate! That said, no two orthodontic emergencies are exactly the same, meaning that we can't provide you with a precise cost estimate until you've come in for an examination.
Once you're here, our team will work to quickly analyze the problem and come up with an appropriate treatment plan along with the associated costs. We're thrilled to accept most major insurance plans and providers, including Medicaid. We're also pleased to offer affordable financing through LendingPoint, a third-party financer that allows qualifying patients to break up their cost of care into affordable monthly installments. Finally, we're also excited to announce our in-house Preferred Plan, which grants members the peace of mind of never having to worry about the cost of something like a lost retainer or aligner. To learn more about your options , don't hesitate to contact our team for assistance.
Keys to Preventing Orthodontic Emergencies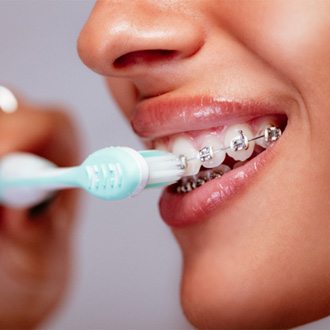 As with most things in dentistry, prevention is the key to stopping orthodontic emergencies from causing delays to your treatment process. To keep your teeth and your braces in tip-top shape, make sure to implement these smart practices:
Avoid foods that can break your wires or brackets, like apples, popcorn and peanut brittle among other problematic hard or crunchy items
Brush your teeth twice a day to maintain optimal oral health
Floss daily; it's just as important as brushing
Attend your routine orthodontic appointments to reduce the risk of complications
Wear a mouthguard when you play sports (contact and non-contact alike)
Quit poor dental habits, like chewing on ice, biting your nails or using your teeth as tools