Orthodontic Services – Hopkinton, MA
One Stop for Comprehensive Orthodontic Care
Straightening your smile doesn't have to be complicated; our goal is to make the process as simple as possible, no matter if you're looking to straighten your own teeth, correct your bite, or make sure your child's oral development stays on track. In addition to traditional braces, we can also provide clear/ceramic braces, self-ligating braces, Invisalign® clear aligners, pediatric orthodontics, and more. Get in touch with us today to start the process for orthodontic services in Hopkinton, MA.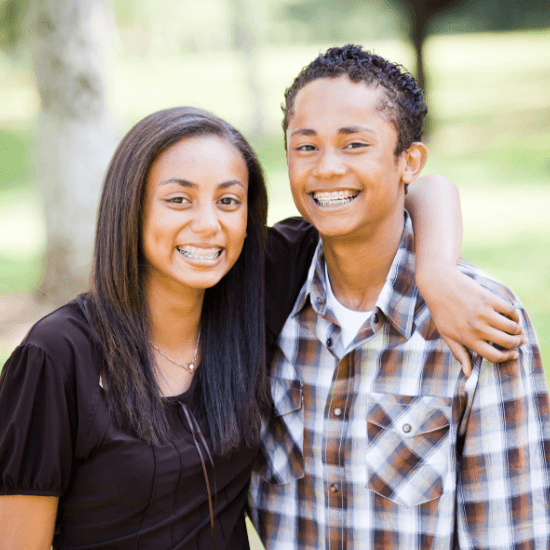 Traditional Braces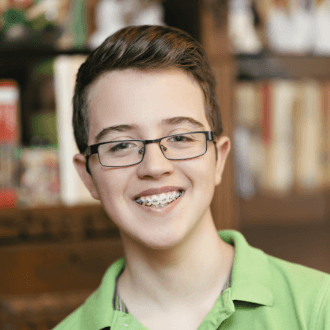 When you have severely overcrowded teeth, a badly misaligned bite, or several gaps in your smile, traditional braces are a time-tested solution that you can rely on. A series of metal brackets are attached to the teeth (including the all-important back teeth) and attached by a wire that provides the pressure needed to make gradual adjustments over time. Compared to other treatments, the traditional approach remains notable for the quality of its long-term results for complex cases.
Learn About Traditional Braces
Invisalign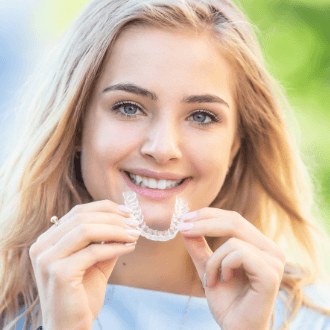 What if you cannot or do not wish to use metal orthodontics at all? For mild to moderate issues, Invisalign may be the more convenient option. For the next 12 to 18 months, you'll wear a pair of clear plastic trays for about 22 hours day, switching to new trays every two weeks or so. Once you've completed the series, you should see a noticeable improvement in your smile! Invisalign trays are see-through and thus not easily noticed; they also can be taken out of your mouth around mealtime or when you need to brush your teeth. If you're an adult or have an older teen, be sure to ask whether Invisalign is right in your case.
Clear/Ceramic Braces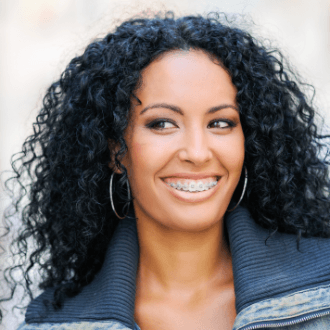 Naturally, many adults and teens will want to make it less obvious that they're wearing braces, which is why your orthodontist can use ceramic braces and transparent materials in order to provide more discreet orthodontic treatment. You can go to your place of work or to an important social event without having to worry about metal brackets and wires affecting your smile! Of course, some patients may still need to rely on traditional metal appliances due to their flexibility; we'll need to examine your mouth to figure out the best path forward.
Self-Ligating Braces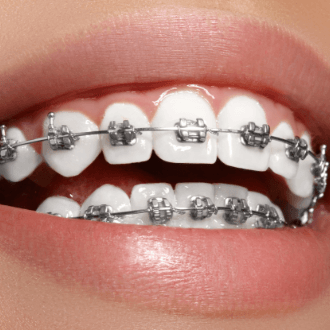 Self-ligating braces are fitted similarly to traditional braces, but they come with a special feature: a sliding mechanism that joins the wires to the brackets. Thanks to this simple change, your braces will move along with your teeth as they get closer to their ideal alignment. Not only does this mean spending less time in our orthodontic office (since the braces won't need to be adjusted), but you'll find the treatment to be much more comfortable overall, and there's less of a risk of tooth enamel wearing away due to friction.
Learn About Self-Ligating Braces
Pediatric Orthodontics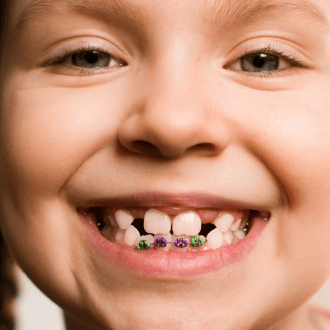 A child between the ages of six and nine might not be ready for braces yet, but they could still benefit from an orthodontist's care. This helps ensure that all of their teeth will come in healthy and properly aligned, and their jaw should continue to grow properly. This type of treatment should go a long way towards addressing bite problems. Once your little one's baby teeth have fully erupted and are getting ready for the permanent teeth to appear, we may provide them with an expander, a growth appliance, or partial braces.
Learn About Pediatric Orthodontics
Adult Orthodontics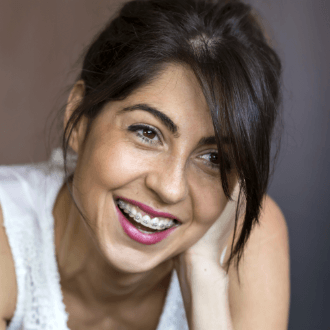 It's a mistake to think orthodontists only see kids; about a quarter of orthodontic patients these days are adults. Here at Simply Orthodontics Hopkinton, we want patients both young and old to feel comfortable about coming to us for simple, straightforward treatment. Traditional braces are available, of course, but we'll also suggest Invisalign and other services where appropriate in order to correct crooked teeth or other flaws that have been left alone for too long. No matter what your needs are, we'll help you find a treatment that meets them.
Learn About Adult Orthodontics
Orthodontic Appliances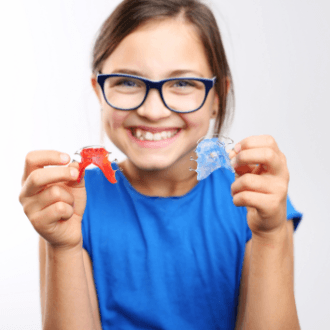 An orthodontic appliance could mean a retainer, which you'll have to wear after your braces are removed in order to maintain the results. You've likely heard of removable retainers, but you could also receive a fixed retainer that holds the front teeth in place so that they remain in their new, straighter position. Another type of orthodontic appliance is an expander, which your child might need to widen the hard palate in their mouth and make room for their adult teeth. We'll make sure you fully understand why a specific appliance is needed as well as the way it functions.
Learn About Orthodontic Appliances
Dentofacial Orthopedics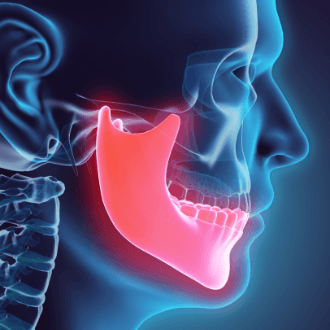 Did you know that an orthodontist can actually change the way your child's facial bones grow in addition to correcting their teeth? Thanks to dentofacial orthopedics, we can adjust the alignment of your little one's teeth as well as their dental arches; we specifically focus on the maxilla and mandible. This treatment may involve a palate expander, a lower jaw expander, or special headgear that realigns the jaw properly and can potentially prevent certain issues from manifesting at all later in life.